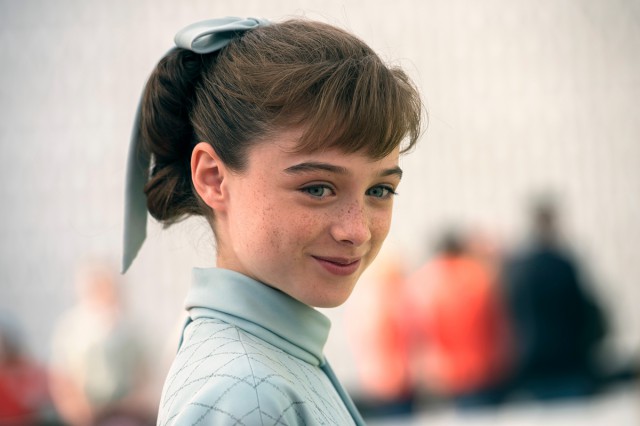 Have you seen the movie Tomorrowland? Raffey Cassidy was brilliant in it. She plays a robot girl who has a heart. I won't tell you what happens but just that she is very believable and watchable and her final scene is very moving. She starred alongside George Clooney and was easily as good as him.
It will be interesting to see what she does next.
You will love Raffey in Molly Moon and the Incredible Book of Hypnotism, when you see it.
Some of you may have already seen the movie at a film festival, however, if you haven't there will be announcements soon about this years impending release. August in America and October in the UK, other countries later this year.
If you are interested in hearing more about Raffey as Molly Moon, you can find an interview on the website and lots of behind the scenes pictures too.
Love


A post from Georgia Byng