Good books
I have lots of favourite children's books but one author who I particularly love is Roald Dahl.
He is very funny and his characters stay in your head for years after reading about them. He is naughty.
He can be scary too.
His imagination is very clever and original. He knows how to make a reader turn the pages of his books and not put them down.
His worlds are perfectly cooked up. His books are delicious and very satisfying. The man was a genius.
Charlie and the Chocolate Factory
Roald Dahl
I love books where nasty characters get their just deserts. Dahl has his readers foaming with anticipation before the horrid children in this story start to fall. Set in an ultimate location and run by one of the craziest characters in literature, Dahl creates the perfect venue for funny accidents. Brilliantly imagined and really fun to read.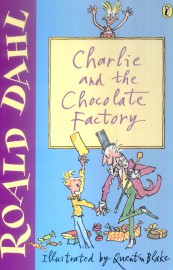 A Little Princess
Frances Hodgson
A riches to rags to riches story set in a very realistic Victorian London. The heroine is sent to boarding school as a pupil but, when her father dies, is forced to work there as a maid. It is a lovely story about friendship and right winning out in the end, but what I like best about it is the way the characters show their true colors when Sara Crewe is down on her luck. I love extreme characters in books and here, the bad characters are really hateful and the good characters just loveable.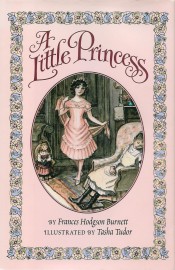 A small gem of a book set in a detention centre where the aim is to turn bad boys into good ones by making them dig holes everyday in the hot sun. It is a simple story, plainly told, and set in a very sparse venue, yet the characters and their fates are completely compelling. I love stories set in prison-type places. I think it is because when I was younger, I went to a boarding school that felt like a prison – I hated it – so I love prison escape stories!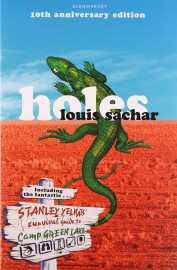 Kensuke's Kingdom
Michael Morpurgo
This is a brilliantly imagined story and the reader cannot fail but be transported. A boy is shipwrecked and ends up on an island where he meets an old Japanese man who's been there for years. It's the sort of desert island story that makes you want to go there immediately and get down to fishing and cooking on open fires.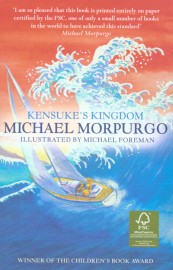 Father Christmas
Raymond Briggs
I loved this book so much when I was seven that I wrote to Mr. Briggs. He wrote back and sent alona delightful hand drawn picture of Father Christmas. I still enjoy the detail and humour in his characters and illustrations.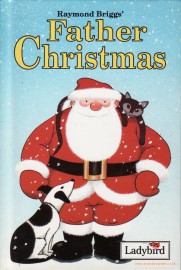 Northern Lights
Philip Pullman
Pullman is a fantastic storyteller and this book sucks you in like a strong current. The world hcreates and the magical creatures and logic in it are absolutely irresistible. I had wonderful dreams whilst reading this book – it was as if by reading it, some part of my dream world was unlocked.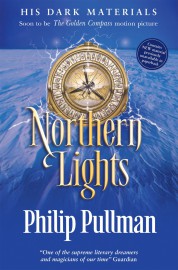 Sophie's World
Jostein Gaarder
Gaarder weaves a clever web here: Sophie's story keeps you turning the pages and the riddle of whais going on keeps you hooked. While you're at it Gaarder feeds you the history of philosophy, weaving life's big questions into Sophie's story so that all her experiences are relevant to the ideas being discussed. The result is a very thought provoking, stimulating read, and you finish it feeling more intelligent than when you started!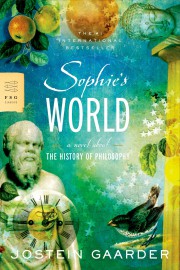 Harry Potter And The Philosopher's Stone
J.K. Rowling
I still marvel at how Rowling took an old idea that so many had tried to breathe life into anworked wonders with it. I really enjoyed discovering her world of magic and I liked her original, clever take on how things really work in the world of witches and wizards. A pleasure from start to finish.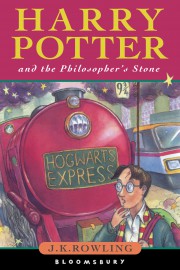 Martel describes the months that go by on the open sea with such detail that it is difficult to believe that he didn't go through the ordeal himself. Another book where the setting is simple but the reader is gripped. I love good survival stories but this one is especially interesting because, with the other passenger on the lifeboat being a tiger, the psychology is riveting.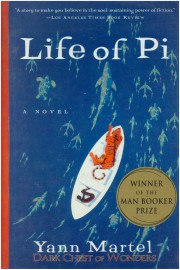 Walk Two Moons
Sharon Creech
A wonderful children's book with a really elegant twist at the end. The end is so poignant that imade me cry. It's always slightly peculiar to be moved to tears by a piece of fiction but Creech draws her heroine so well that one cannot help empathizing with her and being really touched by her story.