Welcome to a new year and a new decade…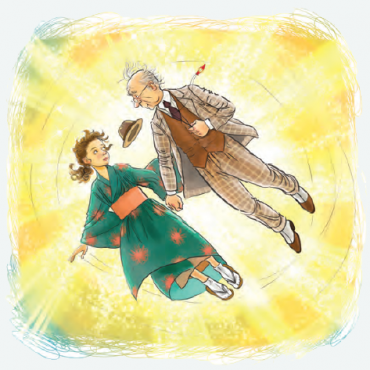 On the Molly Moon social media channels and website there are spaces dedicated to showcasing your creative endeavours.
Wherever you live, whatever language you speak or write – all of you are encouraged to send in your Molly Moon inspired masterpieces.
Maybe you are an aspiring illustrator or artist, a writer, journalist or critic, actor, dancer or acrobat. Maybe you are a hypnotist in training and want to share your tips.
The galleries on the website and the official Facebook fanpage are updated regularly with your book and movie reviews, art, costumes and fan photos so it's time to flex your creative brain.
Remember to tag #MollyMoon on social media, links are below.
Happy Hypnotising
The featured illustration is by Marina Puzyrenko for the Ukraine edition of Molly Moon and the Monster Music