Listen now to the FREE readings on the Molly Moon's World Soundcloud and Youtube channels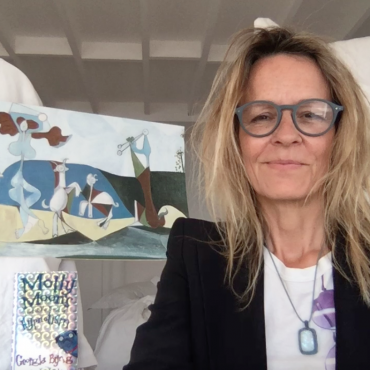 Hello everybody,
I hope you are well and happy wherever you are.
I thought I would read you my book, Molly Moon's Incredible Book of Hypnotism, chapter by chapter, and put it out online so you can listen to it for free. Maybe you can read along too if you have a copy of the book.
I will try to do a chapter a day, and hopefully you will enjoy it.
The readings will be available on the Molly Moon's World Soundcloud and Youtube channels. All of the links will be added below as they become available…
Molly Moon's Incredible Book of Hypnotism (Book 1)

CHAPTER 1 on Soundcloud | CHAPTER 1 on YouTube
CHAPTER 2 on Soundcloud | CHAPTER 2 on YouTube
CHAPTER 3 on Soundcloud | CHAPTER 3 on YouTube
CHAPTER 4 on Soundcloud | CHAPTER 4 on YouTube
CHAPTER 5 on Soundcloud | CHAPTER 5 on YouTube
CHAPTER 6 on Soundcloud | CHAPTER 6 on YouTube
CHAPTER 7 on Soundcloud | CHAPTER 7 on YouTube
CHAPTER 8 on Soundcloud | CHAPTER 8 on YouTube
CHAPTER 9 on Soundcloud | CHAPTER 9 on YouTube
CHAPTER 10 on Soundcloud | CHAPTER 10 on YouTube
CHAPTER 11 on Soundcloud | CHAPTER 11 on YouTube
CHAPTER 12 on Soundcloud | CHAPTER 12 on YouTube
CHAPTER 13 on Soundcloud | CHAPTER 13 on YouTube
CHAPTER 14 on Soundcloud | CHAPTER 14 on YouTube
CHAPTER 15 on Soundcloud | CHAPTER 15 on YouTube
CHAPTER 16 on Soundcloud | CHAPTER 16 on YouTube
CHAPTER 17 on Soundcloud | CHAPTER 17 on YouTube
CHAPTER 18 on Soundcloud | CHAPTER 18 on YouTube
CHAPTER 19 on Soundcloud | CHAPTER 19 on YouTube
CHAPTER 20 on Soundcloud | CHAPTER 20 on YouTube
CHAPTER 21 on Soundcloud | CHAPTER 21 on YouTube
CHAPTER 22 on Soundcloud | CHAPTER 22 on YouTube
CHAPTER 23 on Soundcloud | CHAPTER 23 on YouTube
CHAPTER 24 on Soundcloud | CHAPTER 24 on YouTube
CHAPTER 25 on Soundcloud | CHAPTER 25 on YouTube
CHAPTER 26 on Soundcloud | CHAPTER 26 on YouTube
CHAPTER 27 on Soundcloud | CHAPTER 27 on YouTube
CHAPTER 28 on Soundcloud | CHAPTER 28 on YouTube
CHAPTER 29 on Soundcloud | CHAPTER 29 on YouTube
CHAPTER 30 on Soundcloud | CHAPTER 30 on YouTube
CHAPTER 31 on Soundcloud | CHAPTER 31 on YouTube
CHAPTER 32 on Soundcloud | CHAPTER 32 on YouTube
CHAPTER 33 on Soundcloud | CHAPTER 33 on YouTube
CHAPTER 34 on Soundcloud | CHAPTER 34 on YouTube
CHAPTER 35 on Soundcloud | CHAPTER 35 on YouTube
CHAPTER 36 on Soundcloud | CHAPTER 36 on YouTube
CHAPTER 37 on Soundcloud | CHAPTER 37 on YouTube
CHAPTER 38 on Soundcloud | CHAPTER 38 on YouTube
CHAPTER 39 on Soundcloud | CHAPTER 39 on YouTube
Keep well and keep happy,