Director – Christopher Rowley
Christopher Rowley is the director of Molly Moon and the Incredible Book of Hypnotism.
The photo on the right shows Christopher (stood on the far right), on the Molly Moon movie set.
GB: When did you first realise you wanted to be a director?
CR: I've loved directing all of my life in one form or another. I directed "plays" as a young child in our backyard – knights of the round table scenarios. My first film was a stop motion animation, my second was about a boy who lived in the future meeting a boy who lived in the past (the message: friendship can be found anywhere).
GB: When you were in school, what were your favourite subjects? Do you think this affected what you chose to do with your life?
CR: Geography, geometry and anything involving design (architecture, painting, sculpture). My love of all things creative definitely led me to a life in film – in film, I can combine them all.
GB: How did you become a director?
CR: I attended the University of Southern California School of Cinematic Arts. A healthy dose of music, art, dance and theatre was also part of the recipe.
GB: Was there anybody who really inspired you to be a director either living or dead or someone you knew or someone you didn't?
CR: I always loved the films of Pedro Almodóvar and Peter Greenaway. Peter Greenaway's The Pillow Book was integral in my decision to change my career to that of filmmaker.
One of my greatest inspirations was Nina Foch – amazing actress, relentless teacher – she was a mentor to me and taught lessons that I will forever carry with me.
GB: At any point did anyone try to put you off being a director? How did they try to do that? What did you think about that?
CR: Yes. Many people tried to talk me out of it, suggesting that I take a more practical route. They were only looking out for me, which is great, but I had to follow my heart. My parents, on the other hand, were 100% supportive (though, secretly worried – they still worry).
GB: What were your favourite films as a kid?
CR: Bambi, Lawrence of Arabia, Swiss Family Robinson and Ring of Bright Water.
GB: What were your favourite books?
CR: When I was 13, I read Victor Hugo's Les Misérables – my introduction to symbolism in storytelling.
GB: What tips do you have for young people wanting to become a director?
CR: Do it.
GB: Is it possible to be a director without working on big films? How can someone in school get some practice?
CR: Absolutely. All of my films have been independent of studios. The best practice is to dive in and make a film. Every day there are a million opportunities – create a story, shoot it on your phone… and edit it on your computer.
GB: What has been the most exciting thing about working on the Molly Moon movie?
CR: The amazing cast and crew. It was a pleasure to show up everyday – good fun.
GB: What is a normal day like for you as a director?
CR: The day starts very early. From the moment I wake, the roller-coaster begins – a million people asking 3 million questions, a difficult schedule we must stick to… and moments of magic when we create something even better than we imagined.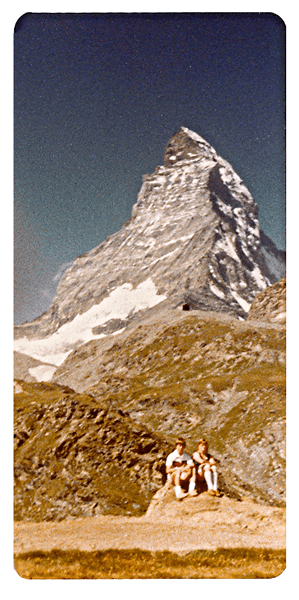 GB: If you could hypnotise someone, who would it be and why would you do it?
CR: I would love to hypnotise people to make educated decisions, not decisions based in fear. I would hypnotise selfish people to be kind, generous and understand that it's a big world out there and there's enough for all of us.